U15mm Palm Tool FC307 Review
Mike Ou 3 Brands' Interation
1. Take a selfie pic - kissing the product.
2. Take a Video And Talk about:

1) Your feeling of using the product now.

2) Guess what is Mike Ou's purpose in making these brands for artists.
See Details
Bushcraft FC104&FC106 Review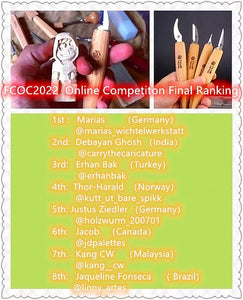 Focuser Carving 2022 Online Carving Competiton
See Carvers' Here Carving #FCOC2022
First Round: ( Carve: Bing Dwen Dwen )
Semi Final : ( Carve: Peace Dove )
Final :
( Free Carving With Your Love, Passion, Story )
👇👇👇👇👇👇👇👇👇
Click 👇 Pictures Below
To See Carving Videos
👇👇👇👇👇👇👇👇👇👇👇👇👇👇👇👇
Here Can See Carving Competiton Details
Our Carver Friend Recommend FC001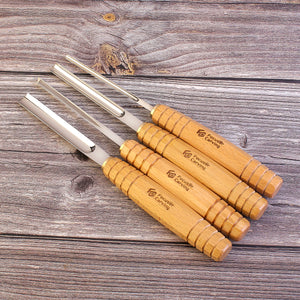 FC Best Wood Carving Chisel Set S6
FC001 Carving Knife Review
Focuser Knife Carving Time
FC002 Detail Knife Review
Long Blade Knife FC101 Review
Click Button 👇👇To See More Real Reviews 👇👇
1. Share our tools in instagram, we will repost by our accounts.
2👇👇Click To See Our Brand Agents&Partnerships Below👇👇
More Reviews