Focuser Spoon Carving Shallow Tools FC006
Regular price
$42.99
$0.00
Unit price
per
Blade : O1 Tool Steel.

 

(

Not for hardwood carving, Basswood is better

)
Rockwell : RC 59-60.
Handle : Beech Wood. 
Production Method : Hand-made.
This hook knife with single-edged blade for your right hand ,specifically to cut out spoons, bowls, or some of your whittling projects.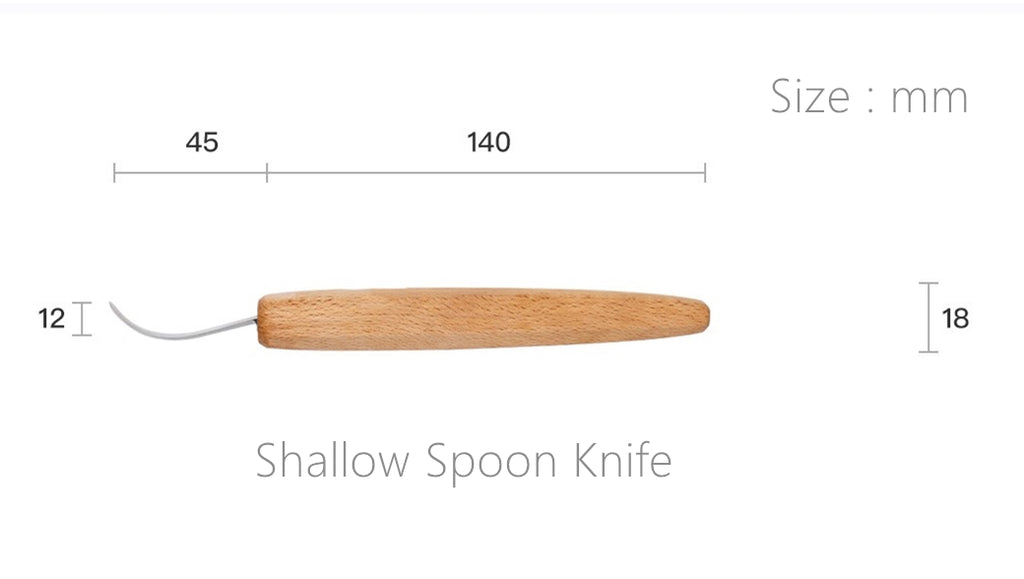 1. Our Team
Our team focus on artistic creation products.
Mike Simonou is one of the founders of the team and is responsible for the management and operation of this project.
The coffee art brand Barista Space is one of the best coffee tool brands in the world. It has a great reputation in the world coffee industry and is used by baristas in many coffee shops every day. You can check the website and Barista Space social networking .
Focuser means, the man who focusing on the art of carving,
And for us, also focus on making more innovative designs and good quality products.
2. Our History
Founded in 2015, our company mainly provides products for artistic creation.To meet the needs of art lovers and all kinds of art professionals.
Focuser Carving, first of all, we've been thinking.The demand of many carvers is that the products are of high cost performance and good quality, but it is difficult to buy them.
So we have to make amazing products, so that more friends can join the ranks of artistic creation.
After we established the company, we started to think about the direction in 2015, and prepared to face the market. we started product development and launched the brand in 2019.
3. Our Goal
From the very beginning, our products were designed from the user's point of view.
Our brand is always willing to explore new designs, if you have good design ideas, please let us know.
With the help of our friends of Focuser Carving, our innovative series of Carving tools is becoming more and more popular and varied.
Our factory also continues to add the most advanced equipment and our supporters continue to communicate, so that we can focus more on the design and good use of products.
Focuser Carving trying best to present the carving field a good brand. produce highest quality products, for every man who focus on carving.
If you want to buy some garden tools, pls see Shaper Pruning
Any Questions Please Contact - Mike Ou:
Whatsapp: +86 18802603047
Email: simon@cijajacoffee.com
---
Share this Product
Re-handled this spoon blade
Review from:
https://www.instagram.com/p/Ch6hReXrMYx/
Working on the bowl of a cooker/server using a #focusercarving
open sweep hook knife that I re-handled as the original was a little small for my hand.
#spoonguy #greenwood
#greenwoodworking #woodenspooncarving #spooncarving #rescuedtimber #treen #kitchenware #kitchenutensils #handcrafted #handcrafted @focusercarving
Satisfactory, tweaks needed
This is a nice light knife with a very good edge. The blade is a little short for spoons bigger than eating size.
The handle is too small for my big hands so I will be rehandling it.
The blade is standing up to woods more challenging than basswood, so far no issues.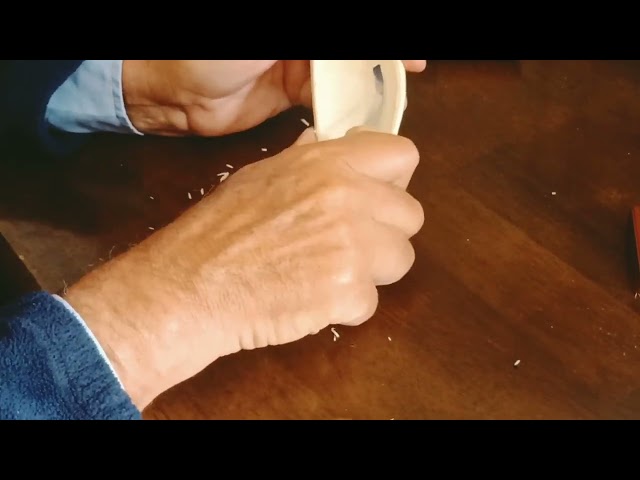 ---